台北的亮點 Highlights of Taipei
MARKETS
► Taipei Raohe Night Market 饒河夜市
Taipei Raohe Night Market is a must visit destination! The epitome of a traditional Taiwanese night market, this 600 metre path along Raohe Street in Songshan District is packed with fun and interesting night foods and snacks, quaint shops and stalls, and carnival games with prizes.
► Ningxia Night Market 寧夏夜市
This market is all about eating as many Taiwanese 小吃 snacks as possible! The Ningxia night market is located along Ningxia Road (寧夏路), between Minsheng West Road (民生西路) and the Taipei Circle (圓環) at Nanjing West Road (南京西路). The northern part of the market is dedicated to food, while the southern part has some games and shops to enjoy.
► Taipei Shi Lin Night Market 士林夜市
The Shilin Night Market is one of the largest, most popular night markets in Taiwan with regard to food, and also one of the most popular points of Taipei's night life among visitors. Located in Taipei's Shilin District, a mere 70 metres from MRT Jiantan Station between Dadong Rd, Danan Rd, Wenlin Rd, and Jihe Rd. The maze of alleyways is filled with a variety of local, traditional, and international merchandise that attract locals and foreigners alike. The night market consists of two major elements: general merchandise and local cuisine. Along the western edge of the market is the Shilin Night Market Food Court (士林夜市B1美食區), an underground food paradise.
► Taipei Tonghua Night Market 通化街夜市
Taipei's most local night market, Tonghua caters to those looking for a more authentic night market experience without leaving downtown; , it's very rarely visited by tourists, so it feels more local. Specialising in local foods, the market is primarily located along Linjiang Street (臨江街), east of the main gate at the intersection with Tonghua Street (通化街).
► Liaoning Street Night Market 遼寧街夜市
Liaoning Night Market is located in Zhongshan District, close to Nanjing E. Road MRT Station. Though the night market is very small, it only covers 200 meters on Laioning Street, but the delicious cuisine should never be under estimated. The shops and vendors take shifts during the day and night. Different types of food and snacks offers according to the time you visit.
► Shuang Cheng Street Night Market 雙成街夜市
The market on Shuangcheng Street, located next to the Qingguang Market, has been in existence for over 40 years. The market was re-branded by the city government in 2006 and became the Shuangcheng Food Street where you can find different kinds of food during the day and at night. Other than the restaurants that have stood the test of time, there are also many new restaurants that offer innovative and unique tastes, such as aiyu jelly, black bone chicken, milkfish soup, where customers can enjoy at a shared table area.​
► Huaxi Night Market, a.k.a. Snake Alley 華西街夜市
The Huaxi Street Tourist Night Market is the most well known international tourist night market in Taipei, for more than 50 years of history selling mostly tonic food, Chinese herbal food, crafts, commodities, gourmet snacks. Seafood cuisine is especially famous here, and the "Tainan Danzai Noodle" House decorated in art-deco style is Huaxi's signature gourmet restaurant. Other special features that attract large crowds are the Chinese herbal cuisine cooked with snake, foot massage shops, healthoriented spa.​
► GuangZhou Street Night Market
Guangzhou Street has none of the flash that more modern super night markets such as Shilin have, but what is does keep is that authentic, local Taiwanese style that visitors can truly appreciate. While clothes shopping is better left to other places such as Wufenpu, Guangzhou Street is packed full of incredible food and interesting games for a fun night market night out, all while staying close by to the city center.
► WuZhou Street Night Market 廣州街夜市 & 梧州街夜市
Huaxi Street Tourist Night Market is located nearby Longshan Temple. The night market, together with night markets on Guangzhou Street, Wuzhou Street and Xichang Street, has formed a large unique market. Various commodities are sold here and it is one of the favored sites of tourists. In the early years, Huaxi Street is famous for congregated porno shops. After prostitution is banned by Taipei City Government, the sightseeing quality is greatly uplifted and the place becomes safer. A Chinese traditional post stands at the entrance of Huaxi Street Tourist Night Market. Chinese traditional lamps are hung along the street. There are old, historical shops along the street that provide great dishes. For example, the Danzai noodle restaurant, the favorite of Japanese tourists, started its business here. Other great dishes like meat soup and squid soup attract many people. In the summer, chopped ice plates and fresh juice are in great demand. In the winter, dishes with Chinese medicine attract many visitors.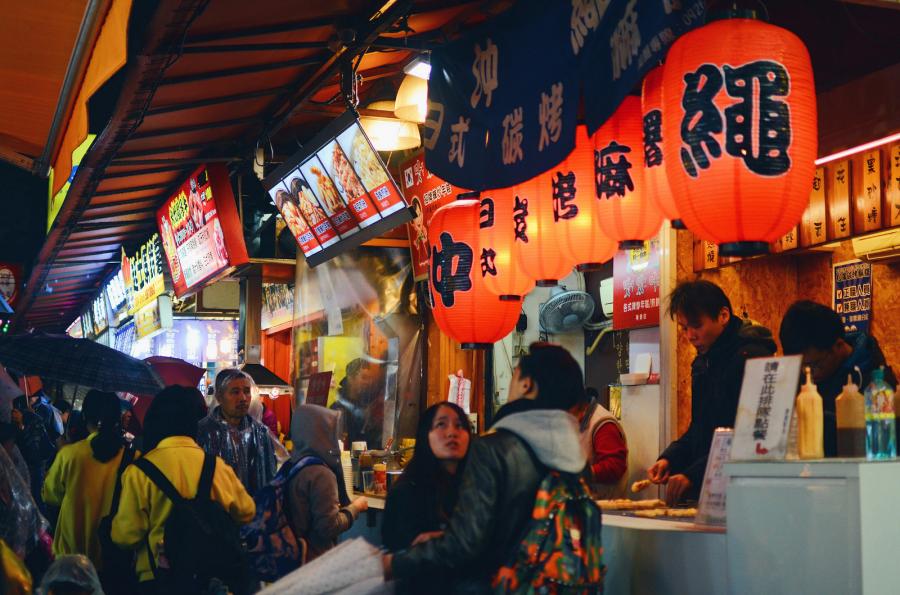 PLACES TO VISIT IN THE CITY CENTER
Among all the places, buildings, monuments, temples and parks to visit, these are some of the "must-to-see" landmarks in Taipei:
The National Chiang Kai-shek Memorial Hall (中正紀念堂),

Taipei 101 (臺北 101),

Sun Yat-sen Memorial Hall (國父紀念館),

National Theater Hall (國家戲劇院) and National Concert Hall (國家音樂廳)

Longshan Temple (龍山寺)

Red Theater (紅樓劇場)

Baoan Temple (保安宮)

Confucius Temple (孔廟)

Taipei 101

Bopiliao Historical Block

Herb Lane

Snake Alley

Xinmending Area

Presidential Offic Building

Huanshan Creative Park

Songshan Creative Park

WufenPu District

Elephant Hill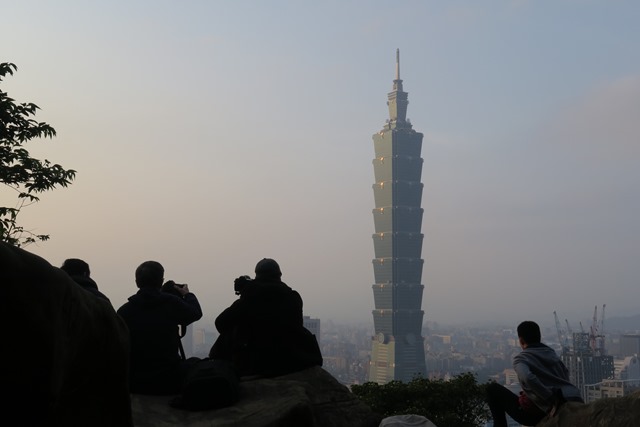 ​
Taipei also offers several green areas in its sourrounding such as the Mountain Hill - from where you can enjoy a magnificent view of the 101 - and the The Maokong Gondola, a gondola that operates between Taipei Zoo and the Tea hill Maokong.
PLACES TO VISIT OUT OF THE CITY CENTER
Tamsui

Maokong

Beitou Hot Spring

Wulai Hot Spring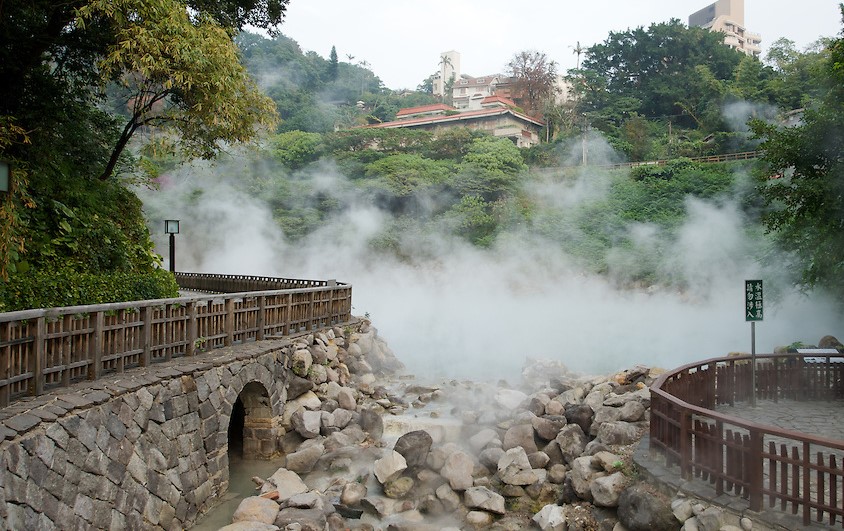 ​
PLACES TO VISIT AROUND TAIPEI