From the day the hotel was established in 1990 it has been a tradition that we welcome our guests as if they were family. The moment you step into The Sherwood, you will be warmly greeted by the smiling faces of our receptionists and you receive a personal room key that makes you feel right at home. The guestrooms are sensibly separated from the restaurants and other public areas by room guest elevators and you are ensured a tranquil, safe and comfortable stay.
The Sherwood is in the Taiwanese capital's Minsheng Dunhua financial district, just a five-minute drive from the inner-city Songshan Airport, which serves domestic and some regional routes, and 40-60 minutes drive from Taoyuan International Airport, which has flights to a wide range of international destinations. The hotel is within easy access of the rest of the city via MRT Wenhu Line. Zhongshan Junior High School MRT station is around six minutes' walk away, and Nanjing Fuxing MRT station around 12 minutes' walk away. The hotel's concierge is also excellent at securing a taxi for you at any time of day.
The Sherwood Taipei is not ashamed of being one of the city's older luxury hotels. It wears its age with pride. The decor has a heft and sense of permanence. The lobby walls are covered in a simple but elegant light wood wainscoting. The hotel has 343 guest rooms split across nine types: Deluxe Single Room, Deluxe Twin Room, Executive Single Room, Executive Twin Room, Executive Triple Room, Junior Suite, Executive Suite, The Sherwood Suite and Presidential Suite. All rooms have high-speed wired and wireless internet, an in-room safe and a Handy brand smartphone you can take with you outside the hotel.
Room Amenities
Towel set/bathrobe, washlet, separate bathing and grooming facility, independent air-conditioning system, in-room safe, alarm/phone, complimentary internet access in rooms and public areas, LCD TV, paid TV/satellite TV, stay with Handy. to enjoy - free internet access & unlimited local and international calls (TAIWAN, U.S.A., CHINA, JAPAN, HONG KONG, SINGAPORE, SOUTH KOREA), mini fridge, kettle, free coffee/ tea bag, daily mineral water, slippers, 24-hour room service, free shoe shining service, free parking, daily housekeeping service, complimentary access to fitness center, sauna and in-door swimming pool.
Rooms
Deluxe single room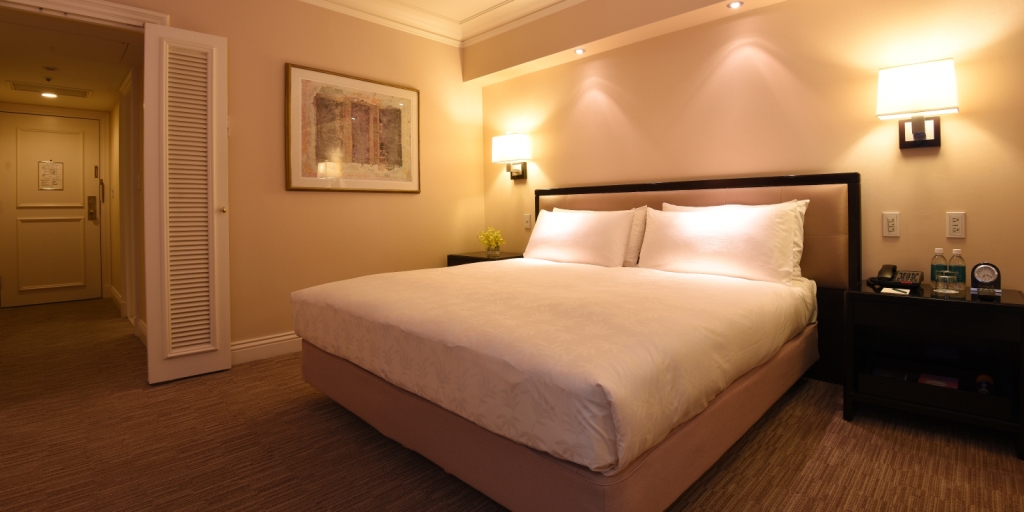 This classic room features a plush king bed beside an ergonomically engineered couch to ensure that you can relax in peace and privacy between even the most hectic business meetings. An elegant French door separates the bedroom from the wardrobe and bathroom, giving you a private yet spacious dressing area.
Deluxe twin room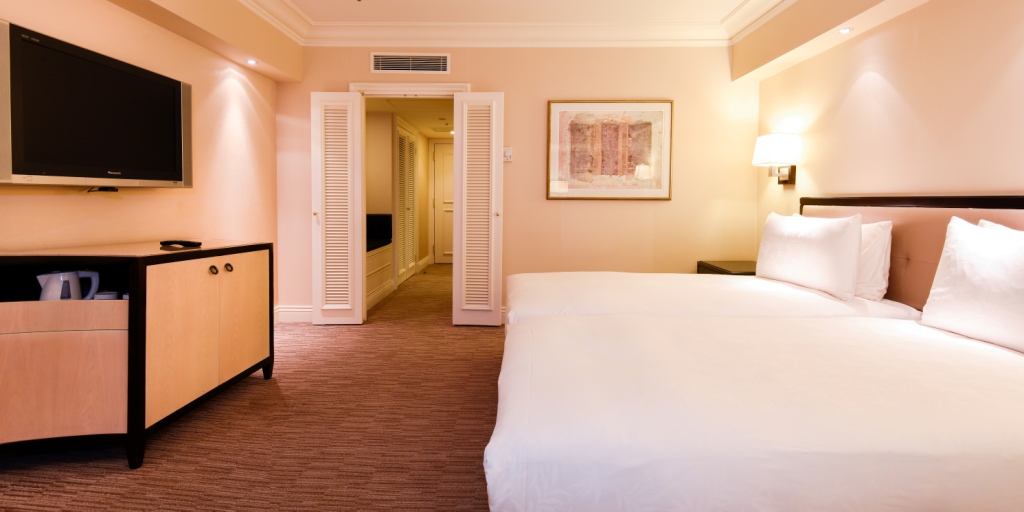 Our Twin Room features refined wood furniture, an ergonomic couch, and two comfortable single beds to ensure that time spent with your family or friends is completely relaxing.
Executive single room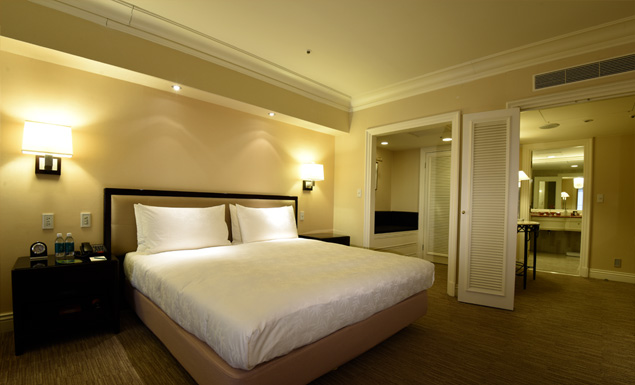 For an instant stress reliever, you can relax on the quiet balcony or sink quietly into your spacious bed or enjoy some quiet reading on the couch amidst a beige-themed, designer-furnished atmosphere that speaks volumes about good taste.
Executive twin room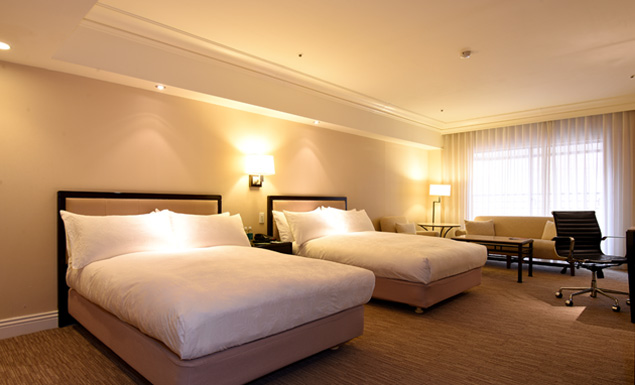 With two twin beds and cozy couch area, this king-size room guarantees the space and comfort that relaxes both body and mind.
Executive triple room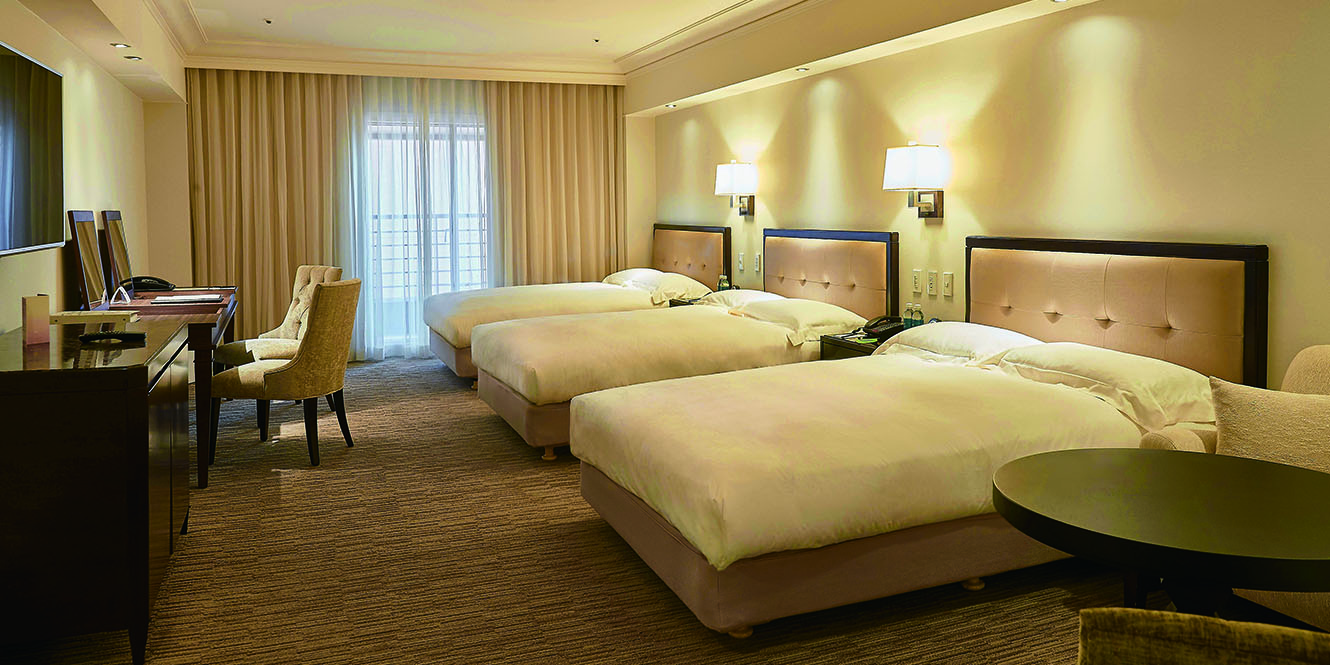 Junior suite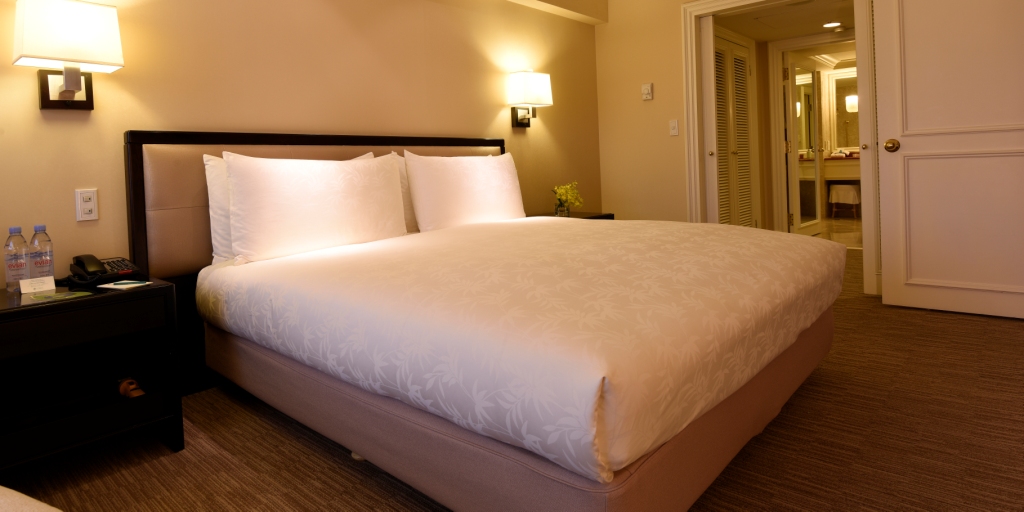 The Junior Suite includes an independent living space, a private sleeping area, and a guest wardrobe to ensure complete relaxation in a spacious, functional and comfortable atmosphere whether you are with friends or entertaining clients.
Executive suite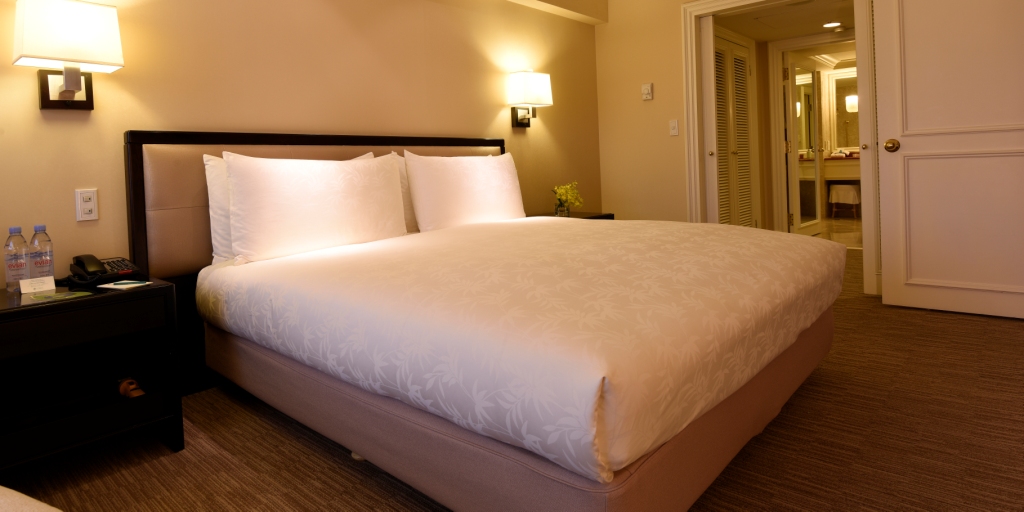 Our Executive Suites feature divided living, bedroom and dining areas, fully furnished with a touch of sophistication and understated luxury. The French door in the bedroom helps you expand the roomy wardrobe and bathroom into an independent dressing area. In addition to classy living and dining space, a guest bathroom, a guest closet and partition between the bedroom and bathroom ensure that very little effort is needed to entertain visitors.
The Sherwood suite
The one and only Sherwood Suite is a 155-square-meter space that features luxurious yet cozy European-style furnishings and includes an independent study and a kitchen, alongside living, dining and sleeping areas. While the beige-themed furniture exemplifies class, the suite's interior is flooded with warm pink shades and elegantly dim light, which — among the other sundry luxurious details ingeniously conceived by the designer — makes it a favorite of movie stars.
Presidential suite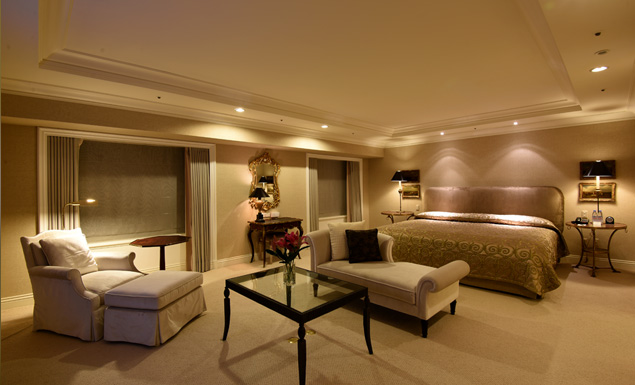 One suite stands out amongst them all: the Presidential Suite. Just like The Sherwood Suite, only one is available. Countless heads of state and dignitaries have spent time in this 264- square-meter symbol of our passion for art. With furnishings by famous designers, a soft bright palette and wood detailing combined with a collection of museum-worthy antiques and paintings makes this suite the epitome of the elegance that The Sherwood has to offer.
Food and beverage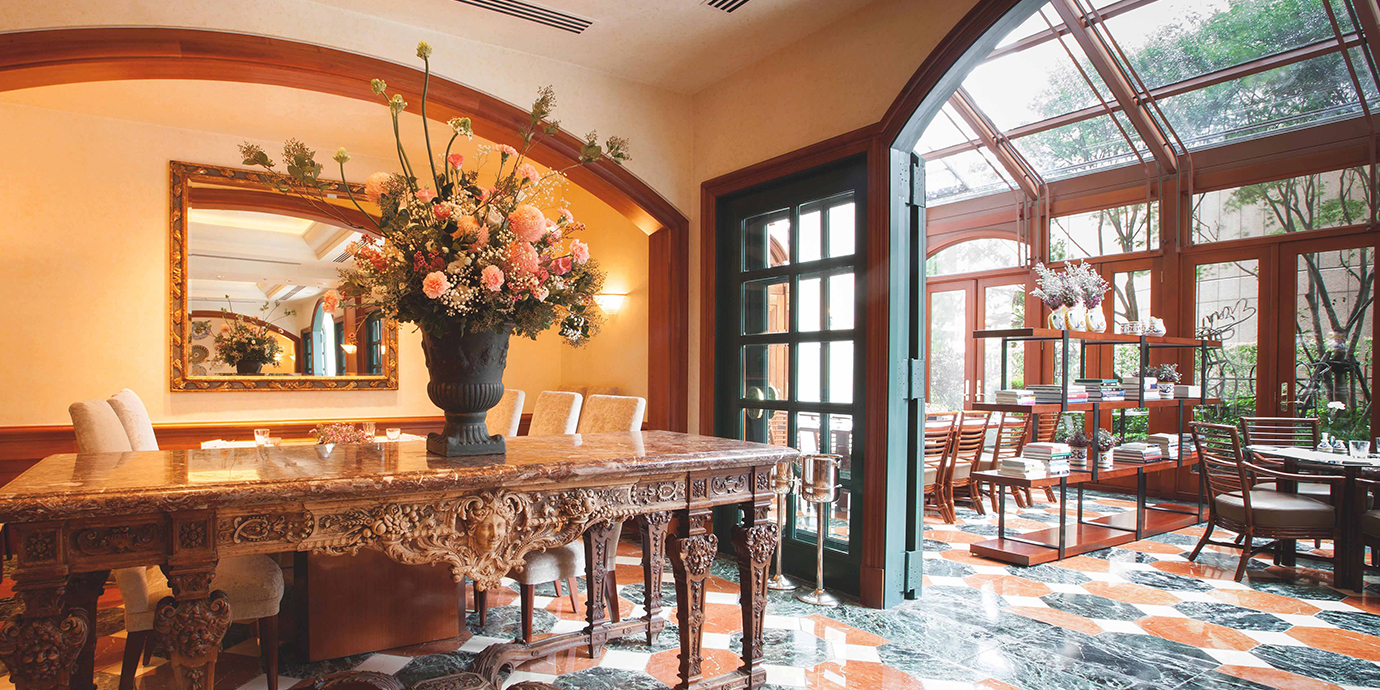 TOSCANA Italian Restaurant
Trained in Italy, Hong Kong and other culinary capitals, our team of chefs incorporates Michelin star-worthy ideas into their recipes. You can enjoy authentic Italian cuisine prepared by experienced chefs in a Mediterranean setting full of passion and delight.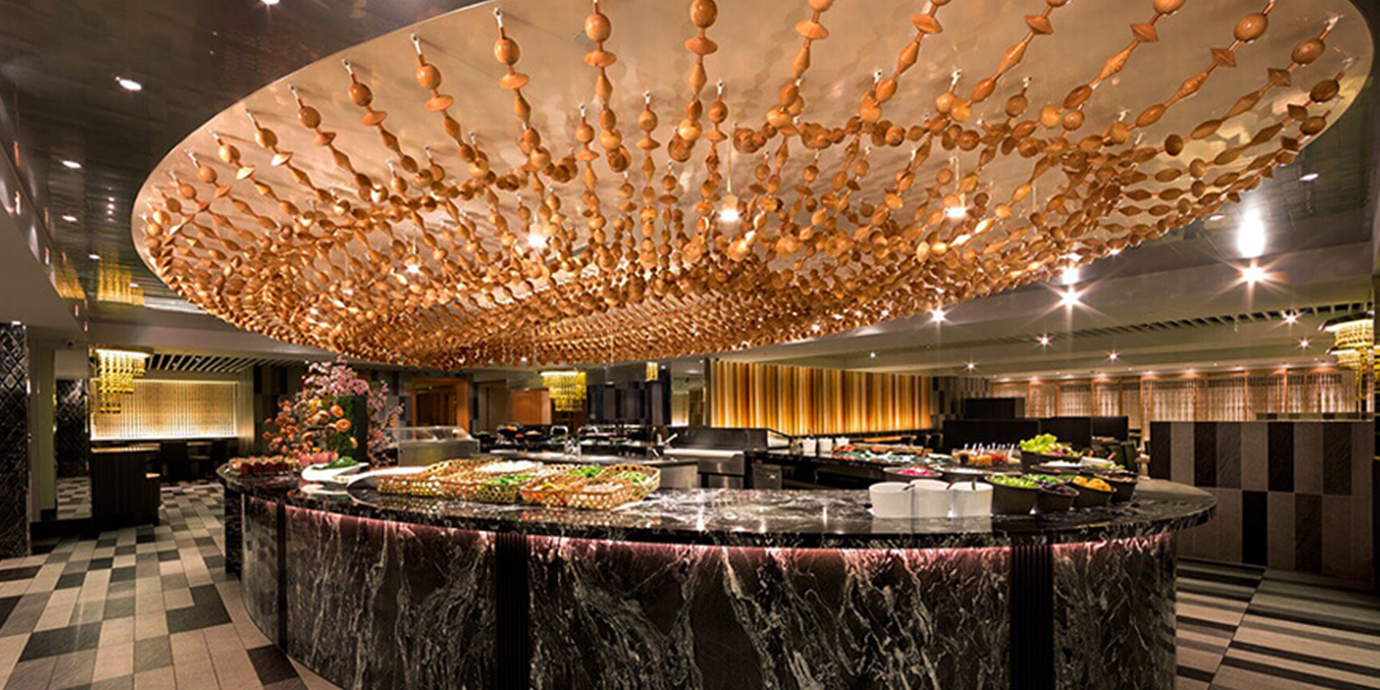 B-one Buffet Restaurant
B-one, the best one buffet restaurant presents an all-you-can-eat, global collection of gourmet items in a natural and spacious setting where the chefs demonstrate culinary excellence — and their dedication to quality — in an open kitchen. Designed by Japanese renowned interior designer, Yasumichi Morita, this is the place to enjoy freshly caught seafood supplied every day, authentic Taiwanese food, and various exotic delicacies, all at the same time.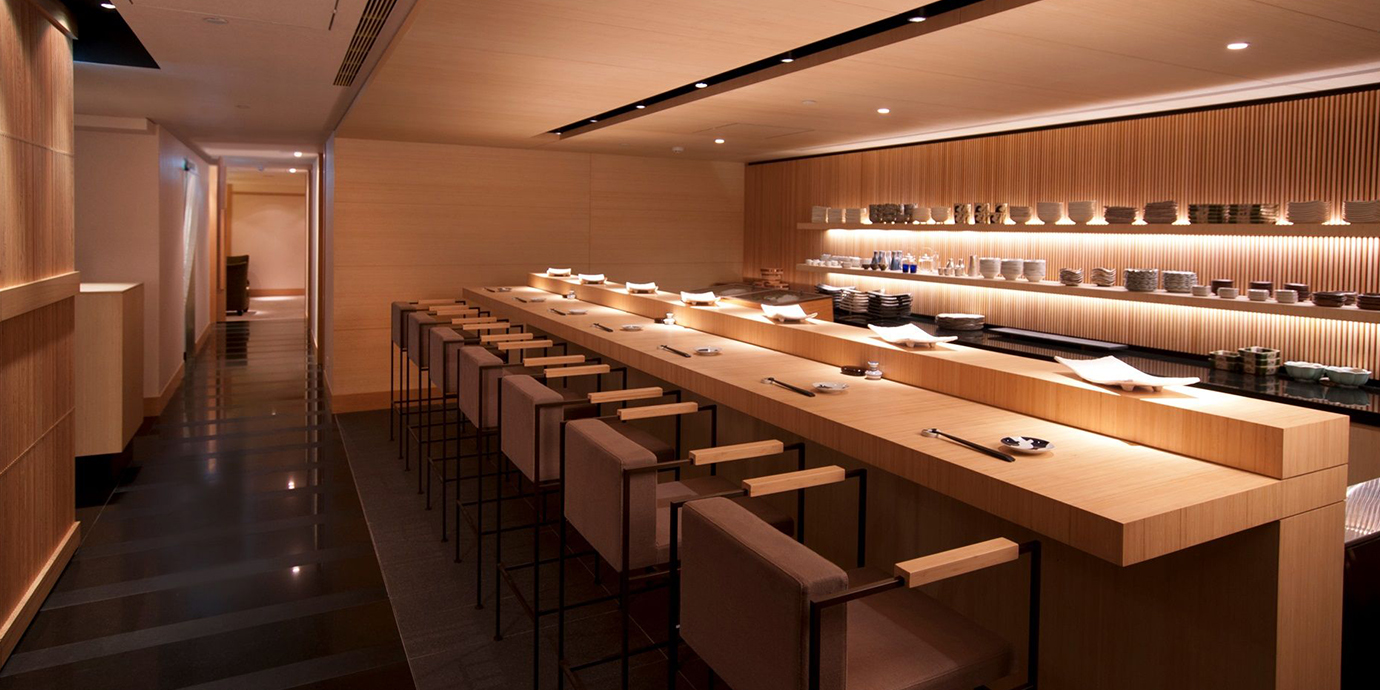 KOUMA Japanese Restaurant
KOUMA's Chef creates delectable dishes using a daily supply of freshly caught local seafood and seasonal ingredients. You may watch and admire the chef skillfully preparing your dishes, or try ultimate gourmet foods that look, smell and taste utterly delicious, in the privacy of the VIP room.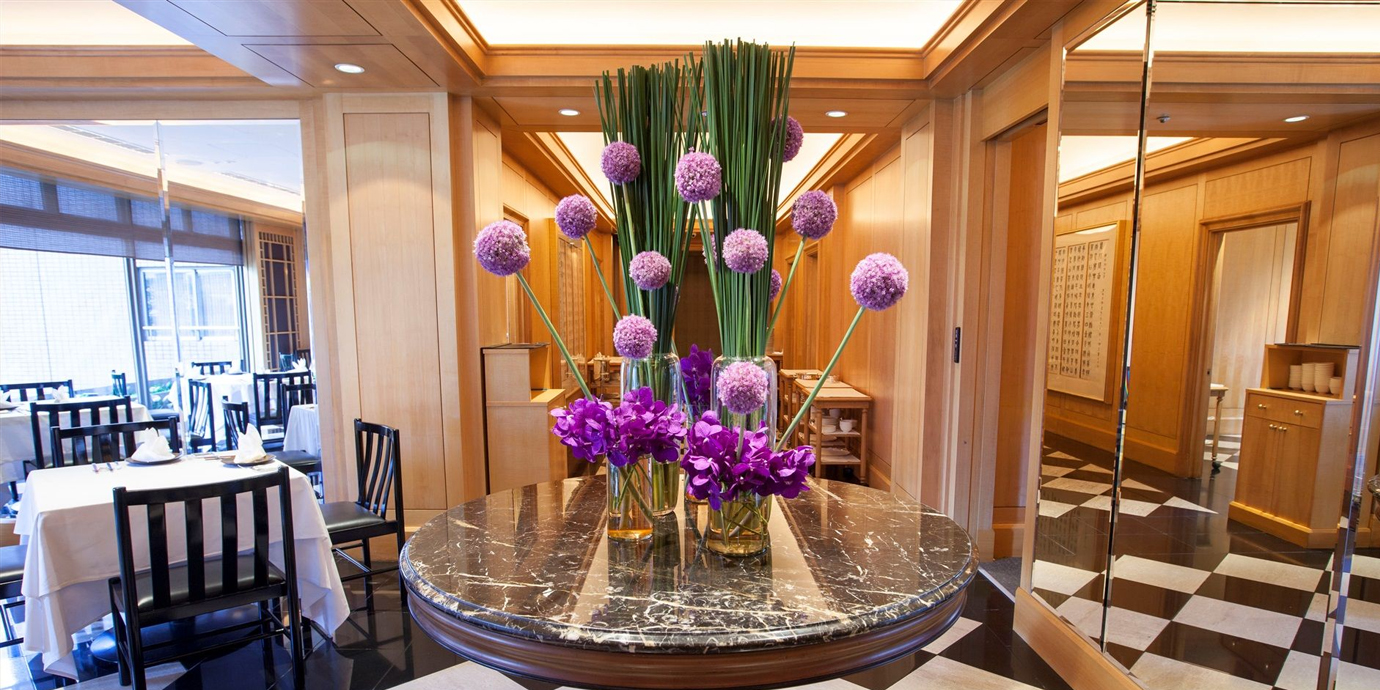 Yi Yuan Chinese Restaurant
Yi Yuan Chinese Restaurant offers private dining rooms, customized menu and services that will suit your needs for casual as well as business meetings.The menu displays a kaleidoscope of Cantonese, Sichuan, and Taiwanese styles.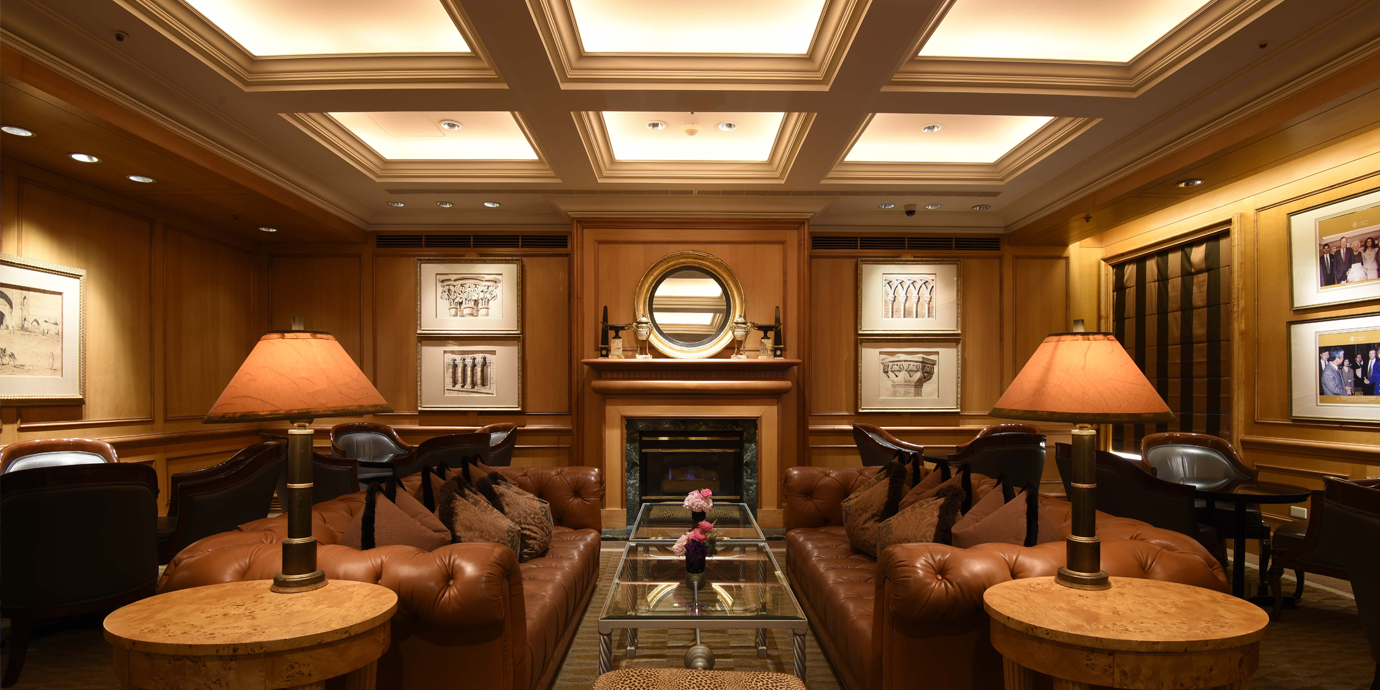 Henry's Bar
A fireplace and elegant details that combine to create a private club atmosphere, Henry's Bar is the only bar in Taipei that faithfully embodies the elegance of the British gentry. Its comfy real leather couches, cozy rosewood furniture, authentic antiques and oil paintings are all accentuated by warm light.
To receive a quotation please send us the following information:
1) Date:
2) How many persons (adults, kids and infants):

Email:
✉ anna@northwest.com.tw
✉ taiwan.tour@northwest.com.tw