Duration: one day (from 8 am to 7 pm)
Meeting Point : Taichung
Meeting Time : 8 am
Languages: English
This tour is all about discover local and off the beaten path, in some cases located in remote area.

It's not a tour for everybody therefore please read carefully:
► Some of the accomodation offered are local, simple and basic B&B. If you are expecting hotels with facilities, this tour is not for you. There are not many hotels located in indigenous and rural areas. In these areas, accommodation will mostly be in family-run guesthouses.
In other areas we can provide also 4* and 5* hotels in case of requests ( Taroko, Alishan, Sun Moon lake...).
► These tours are not synonimous of "cheap", the price we are proposing involves many efforts before, during and after your trip.
►You will need to bring along enough New Taiwan Dollar (NT$) in cash, as credit cards are rarely accepted and there are very few ATMs or banks.
► Basic medical care and first aid is usually available but there is rarely a pharmacy. So, bring along an ample supply of all necessary prescription and over-the-counter medication.
► Familiar food can be difficult to find and very local food can be sometimes served, please be ready to accept different/unknown flavors and if you need to refuse, be polite while doing it.
► Taking photos is not a problem in most of the cases but respect their privacy.
► Taiwan's indigenous tribes have had contact with the outside world and mainstream society for a long time. Even in their villages, they mostly live in modern houses and dress in modern clothing.



Nanzhuang Township is nestled in the hills of Miaoli County. It possesses a diversity of cultures, including communities of the Hakka and indigenous Atayal and Saisiyat peoples.
Its natural landscapes include hillside forests, lake and crystal-clear rivers. The Atayal tribe is mostly found in northern and central Taiwan along both sides of the Central Mountain Range. It has a population of about 80,000, and the largest distribution among the indigenous tribes of Taiwan.
The Atayal women are excellent weavers. The Atayal are also well known for their tradition of facial tattooing.
In the past, males that proved themselves in battle and females with outstanding weaving skills could receive these tattoos, which were a symbol of adulthood and eligibility for marriage.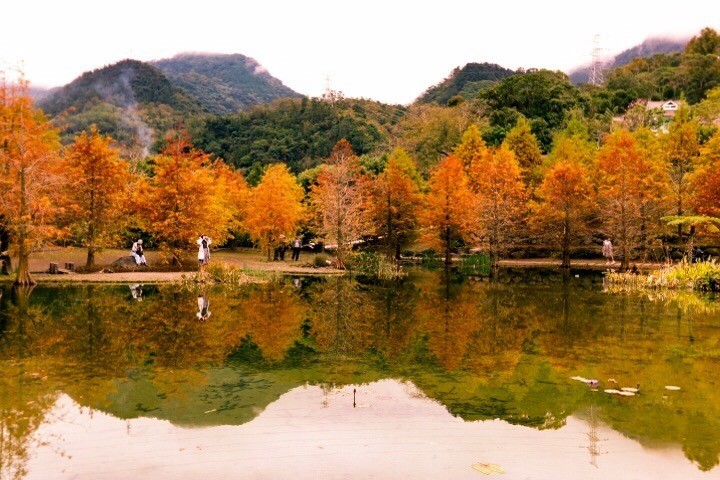 The Saisiyat tribe currently has a population of about 5,600 concentrated in the mountains of Miaoli and Hsinchu counties. The Saisiyat's most important ceremony is the Dwarf Spirit Ceremony (pasta'ay).
According to tribal legend, a people who were described as short in stature with dark skin lived next to the Saisiyat. They taught the Saisiyat how to improve their agricultural techniques and their crops flourished. However, the males would often harass the Saisiyat women, infuriating the Saisiyat men. One day the Saisiyat men killed off all of these people except for an elderly couple who foretold of future crop failures. To appease their spirits, the surviving couple taught the Saisiyat the songs of the Dwarf Spirit Ceremony. This ceremony is held once every two years, over several successive nights.The first Hakka people arrived in Taiwan more than three centuries ago and tended to congregate in hilly areas where they carried out farming. In Nanzhuang, the Hakka were attracted by the camphor harvesting, forestry and coal mining industries that once prospered here. The Hakka planted many tong trees, which produce picturesque white blossoms in May.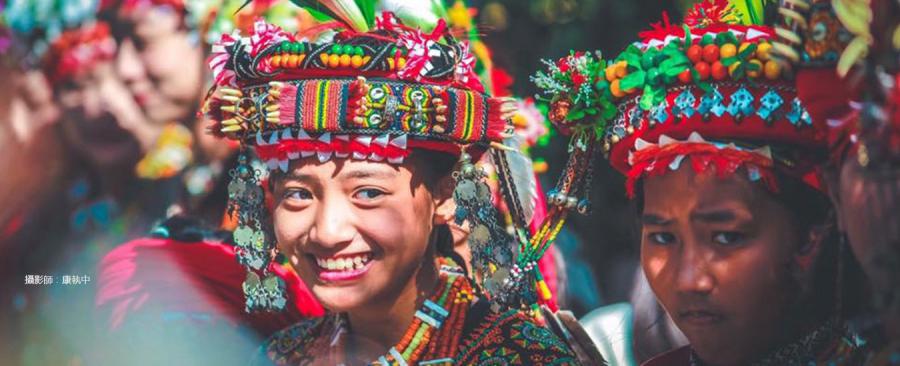 注意事項 Notes
Price includes:
► Van/Minibus/Bus
► English speaking guide
► Lunch
► Entrance ticket at Saisiyat Cultural Hall
► DIY activities Price does not include:
► Insurance (85 TWD for adults, 35 TWD children)
► Tips (not mandatory)

Snacks, Hakka lei tea (ground tea with nuts or herbs) are optional;

You might want to bring: sunscreen, hat/sunglasses, mosquito repellent, water, camera/memory card/extra battery, wear comfortable clothes and shoes. Long pants and sleeves are recommended too. Payments: Payment can be done with credit card or by bank wire.

To confirm the reservation a deposit of 30% will be required.
Final payment has to be done 5 days before the departure date of the tour.

Cancellation Policy:
This tour requires a minimum of 2 people to operate.
Cancellation from 0 to 10 days before departure: non-refundable.
Cancellation between 10 and 25 days before departure: charge 50% of full payment.
Cancellation made more than 25 days before departure: full refund.

Interested in this tour or need more information?

For reservation and information, please contact:
NORTHWEST TOUR
​✉ Email:
taiwan.tour@northwest.com.tw
anna@northwest.com.tw