Comments from Clients: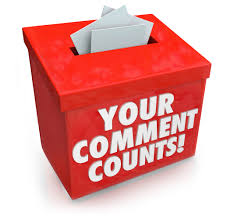 "They served us with good food that they grew and made themselves (even the bread.) They made my mom a very tasty grape cake and we celebrated our mom's birthday with a good hearty laugh and meaningful conversations. They welcomed us by singing their tribal songs about their culture and shared their language. We wanted to drink with them and we wanted to stay up late but we have to rest as well because of the long, tiring trip and the activities ahead. They were very understanding. The food was delicious! There are 2 glass houses and very spacious! It has a total of I think 10 or 11 outlets so you can recharge all your phones in an instant. It has a tub, the faucets have heaters, hairdryer and the perfect view of the stars when you lie in bed. It has a portable fan. We didn't use it because it is cold already. They had really soft pillows and comforters, I had no trouble sleeping. It is just a shame it was a rainy season when we came because it was all cloudy and foggy. It would've been perfect. So yeah I came with my family but I imagine this would be perfect for honeymooners too. It is like a hidden gem in the middle of the forest. It is very private and secluded but you won't feel alone because of the warmth of the family. It is a challenge to locate the place and I don't recommend going there at late noon or night because it can get foggy. All in all, I'm glad to have experienced it."


We only select the best!

To receive a quotation please send us the following information:
1) Date:
2) How many persons (adults, kids and infants):

Email:
✉ anna@northwest.com.tw
✉ taiwan.tour@northwest.com.tw
We will send you a quotation within 48 hours (Monday to Friday).

About Northwest:
Founded in 1986, Northwest is one of the major travel agencies in Taiwan. With its 30 years of experience and 2 offices in Taiwan, Northwest offers a professional and multilingual service to satisfy all the needs of our clients. Our network of specialists guarantee you to enjoy the incredible sense of hospitality that the island of Taiwan has to offer with a broad range of budgets.